These days I am drinking more cider and perry. I seem to be gravitating more and more towards this style of fruit wine style. I guess it can grow on you pretty fast once you discover the huge array of quality crafted products out there.
This article by Caroline Sargent is sure to please and wet your appetite for one of the fastest growing alcoholic beverages out there: perry.
Enjoy…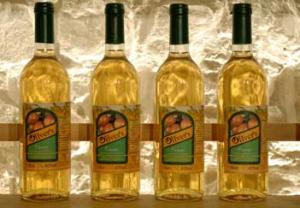 Forget Babycham or pear cider, craft English perry is the genuine article and makes for a refreshing, autumnal alternative to wine, ale or cider, writes Caroline Sargent.
For more than 400 years, perry making was one of the mainstays of our rural economy, particularly in central England and the south-west. In the 17th century it was considered by many, Napoleon Bonaparte included, to be the Champagne of England and was only brought out for family occasions and very special guests.
Towards the 18th and 19th centuries it became common practice to give cider and perry to farm workers, as a form of part payment and to quench their thirst – the water of the age being considered unsafe to drink on its own. But then the Industrial Revolution took hold and the consequent move away from horse and man power meant less need for on the job refreshment, leading to the cider and perry industry taking a nose dive.
Cider had a reprieve as it is somewhat easier to produce than perry. In an average two-year cycle a perry pear tree might produce 90 per cent of its fruit one year and just 10 per cent the next meaning even the most experienced producers can get caught short. Other production issues arise because of the time it takes to grow a pear tree, the difficulty in picking the harvest from such great heights and then the long slow method of fermentation and maturation. To this end the bigger drinks manufacturers have mostly shunned it, leaving a small army of British craft producers to keep this traditional tipple on the shop shelves.
The Oliver family have been farming their 300 or so acres at Ocle Pychard, Herefordshire for four generations and were prolific cider and perry makers right up to the 1920s when Tom Oliver's grandfather decreed it unsafe to have a tiddled workforce operating his newly introduced farm machinery and instead switched his attentions to growing hops and rearing Hereford cattle.
Young Tom embarked on a career as a sound engineer and tour manager for rock groups but when the time came in the '80s to hang up his headphones and devote his energies to the family farm he decided to go back to the future, reintroducing vintage pear trees with such charming names as Hendre Huffcap, Harleys Gum and Judge Amphlett.
Using only his senses of sight, taste and smell, Tom creates an award-winning range of still and sparkling perries and ciders from 100 per cent fresh pressed juice. The fruit comes from his own orchard or others nearby in Herefordshire – only his 'Three Counties' blends include fruit from Worcestershire and Gloucestershire. The fruit is cultivated without the use of chemical sprays and picked when fully ripe then washed, milled and macerated before being pressed. Wild yeasts are added to start the fermentation process and the juice is then aged in old oak barrels for up to 10 months, before being blended and either bottled or released on draught.
His hard work and patience has paid dividends over the years. Oliver's Cider & Perry have won many accolades, including a First in the International Cider and Perry Competition and several Gold awards from CAMRA West Midlands. Food writer Matthew Fort described Tom's medium-dry Three Counties perry as 'as debonair as a Savile Row suit, with a long, long finish.'
If you've never tried it before tread carefully, most perries are between a hefty five and seven per cent alcohol by volume. Medium and sweet varieties are best enjoyed on their own, long or short as aperitifs, while the dryer varieties are good to cook with and make ideal partners for cheese, white fish, chicken and pork dishes.
If you're in the south-west, Cotswolds or Heart of England region you should be able to find lots of local perry in farm shops, independent retailers and country pubs and if you're feeling fit and fancy a pub crawl with a difference, get on your bike and ride the Cider Route, a 20 mile trail around the pretty Herefordshire countryside, taking in a selection of craft cider and perry purveyors along the way.
Pear pleasers, Oliver's Perry and Cider House, The Old Hop Kilns, Ocle Pychard, Herefordshire. ?Tel: 01432 820569 www.theolivers.org.uk
Fine ciders and perries made in small batches, sold independently and at farmers' markets across the UK and online at
www.orchard-hive-and-vine.co.uk or www.hoppocketwine.co.uk